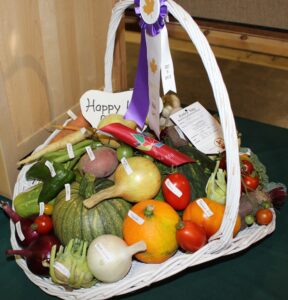 The countdown is on – there are just 4 weeks left until the start of the 166th Bayfield Community Fair, August 19-21!
During the pandemic, many people took up arts and crafts, honed their culinary skills, and expanded their gardens to pass the time. For some, it was returning to something they loved; for others, it was learning something new. The Bayfield Agricultural Society welcomes the results for display at this year's Fair.
The Fair Book contains many categories and creative arts competition opportunities for all ages. There are more than 400 categories in all! Everyone is encouraged to check out the competition categories and find one or more they can enter to showcase their talents and hobbies. The categories in the homecraft division range from fruits and vegetables, farm products (including the new categories of maple syrup and honey), baking and canning, flowers and plants, to art and photography, handcrafts, and woodworking. Fair organizers are eager to welcome new and seasoned exhibitors!
Hard copies of the Fair Book are available at the Bayfield Library, the Bayfield Convenience Store, craft and quilt shops in the area, and the Goderich Library, as well as Elizabeth's Art Gallery and Peavey Mart in Goderich.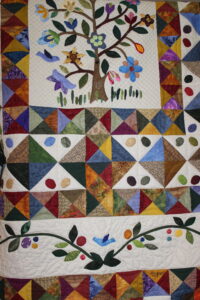 There are three simple steps to enter homecraft exhibits:
Step 1 – Check out the available 2022 competitions in the online Fair Book or pick up a hard copy at one of the local outlets and select the categories of interest.
Step 2 – Fill out the Entry Form in the centre of the Fair Book. To save time, homecraft entries can be submitted online until Thursday August 18th at midnight. Click on Online Entry Submission.
Step 3 – Bring the completed Entry Form along with the exhibit(s) to the Bayfield Arena on Thursday, August 18 between 7 and 9 pm or Friday, August 19 between 8:30 am and 11:45 am.
Please email info@bayfieldfair.ca with any questions.
The Bayfield Agricultural Society challenges everyone in the community to "make competing at the Fair part of your goals this year"!
Bayfield Agricultural Society – 166 years in the community
"Put the Fair in your summer plans!"