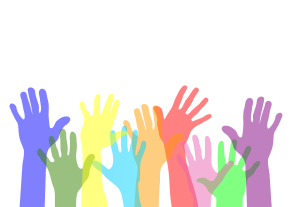 The Bayfield Agricultural Society (BAS) is looking to engage those new to the community, those who have wanted to support the BAS and the Fair, those who believe in organizations that promote agriculture and food, and those who are interested in supporting a local longstanding organization.
The BAS offers anyone interested the opportunity to:
Volunteer in a wide range of activities at the Fair
Draw on strengths and support a good cause
Grow leadership skills in a supportive environment
Meet new people
Share new ideas
Some committees require less than 5 hours a year of time, some require organizational skills, and some activities require hands-on workers.
The main focus of the BAS is the Bayfield Community Fair – a three-day festival that brings rural and urban residents together through competitions, entertainment, and rural displays of animals and equipment. The Fair is always held on the third weekend in August. This year's Fair will take place on August 18 – 20.
It has been said that it takes a village to make the Fair happen each year, and it's never too early to start recruiting volunteers to help with all aspects of organizing the Fair.
Specific areas of the Fair that the BAS currently needs volunteers for include: woodworking, farm products, youth section, fundraising letter writing, flowers, parade, gate coordination, food booth, setting up and taking things down after the Fair, and wreath making in the fall.
The response from the community and beyond in 2022 brought volunteers, both young people and those more seasoned, who worked together to get the fairgrounds ready and help put on last year's Fair. If you can spare a few hours or more to help out with the 2023 Bayfield Fair, please email info@bayfieldfair.ca or complete the form on the Volunteer Sign-up page.
Bayfield Fair – Join in the fun!