Five months from now the annual fair will be taking place in Agricultural Park.  The tent is booked, the midway will be arriving and entertainment is being arranged.  The prize book will likely be ready and available in a month.  The planning is well on track.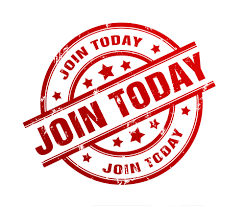 Many ask how they can assist the Bayfield Agricultural Society.  The easiest way would be to take out a membership, which will amount to $5, to show your commitment to the Society.  On the website, www.bayfieldfair.ca, there is a link labelled "JOIN TODAY" at the top right hand side.  You can pay on-line.  If you are uncomfortable using on-line links, contact any Board Member and they will look after you.  If you want to get more involved, contact info@bayfieldfair.ca and outline what your interests are.  There are so many committees that there will be something that will interest you.  If you like to organize, there are a few spots that your skills would be most welcome.  Agricultural Societies are community-based organizations that promote an awareness of agriculture whether it is the growing or eating portion, but they also pull the community together with a full weekend of activities.
There haven't been many exhibits for the last two years.  Make a personal resolution to enter a section if you have never done so before.  It's a good time to look for your giant vegetable seeds to enjoy being part of the group of people who coddle one or two special plants to test whether they are the biggest.  T & T Seeds in Winnipeg, Canadian Organic Seed Company in Ontario, or Ontario Seed Company are a few seed companies that carry winning seed.  All it needs is to be planted and possibly a couple of other things!
A new Sunday Market will be held on the grounds this year.  The market will be held from May 22 to September 4 and run by Kevin Morrison and Patrick Foster.  They are proven business owners with great reputations to create successful enterprises.  Their market concept will enhance the local businesses and will draw people into Bayfield.  The Sunday Market will hopefully become a destination market for the region.  Their goal is to include not only vendors but artisans, food trucks and entertainment to support the community culture, business and agri-business.  We are excited that the market is now totally reinvented as we move away from the pandemic restrictions.  Each Sunday will have a different theme and it will an entertaining place to attend.  The Ag Society wish them well in their market.
High school students who would like to volunteer do let us know or let us know what you would like at the fair.  Join the Ag Society team -young and seasoned volunteers.